eTXT Content Exchange
is a service for ordering unique content directly from copywriters. Copywriting, rewriting, seo-copywriting, translations and unique photos – everything for the site in one place. The Exchange unites more than a million Customers and Contractors in one place.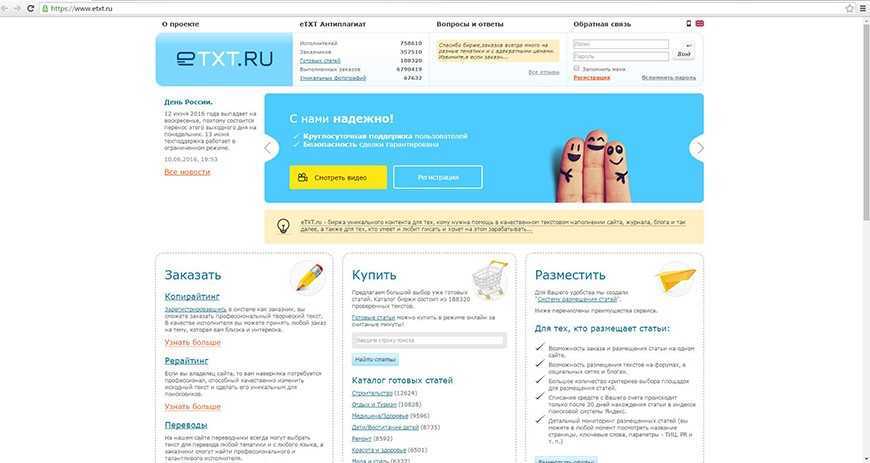 The eTXT Content Exchange donates 500 rubles for additional service services:
– checking for plagiarism – text proofreading -raising ads and othersPromo code: TOPBIT2019. Activation instructions are available at
link
.