The prices in our store will certainly please everyone, as they are among the lowest. Despite this, we still have customer reward systems. We will tell about them here.
Discounts
under the discount program
Each of your purchases will give more discount for the next one. To calculate the discount, the total amount of your orders for the last 6 months is taken.Below is a table on which your discount is calculated.
The discount is applied automatically after logging into your personal account. All product prices are already discounted. If other promotions and discounts have already been applied to the product, the maximum discount available will be applied.
Discounts apply to Ready Sites, Services and Domains.
Cashback
from the purchase of goods
In parallel with the discount program, the store has a Cashback program. With every purchase in the store, you will receive cashback to your bonus account. You can write them off at your next purchase.
When placing an order, you will see in a special field how many points you will receive after completing the order.
Cashback is credited only on paid orders
You can write off points on the Cart page, as shown in the screenshot below

Or on the Checkout (Payment) page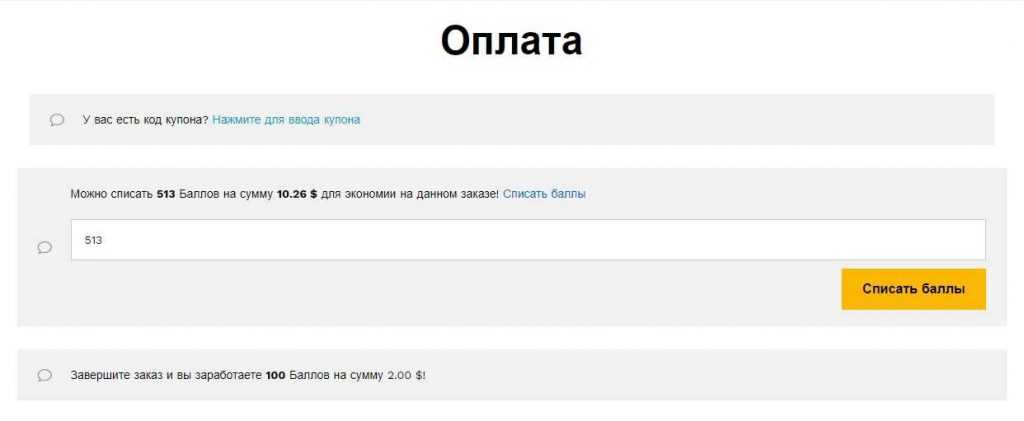 Various promotions and quizzes are regularly held in our store, as a result of which you can earn various discounts and bonuses.
You can find information about current promotions and quizzes in our Blog in the Promotions section.