July 13, 201945+ speakers, real experience, TOP trending topics – it's all in the program of the 8P conference. 1 ticket = 5 conferences.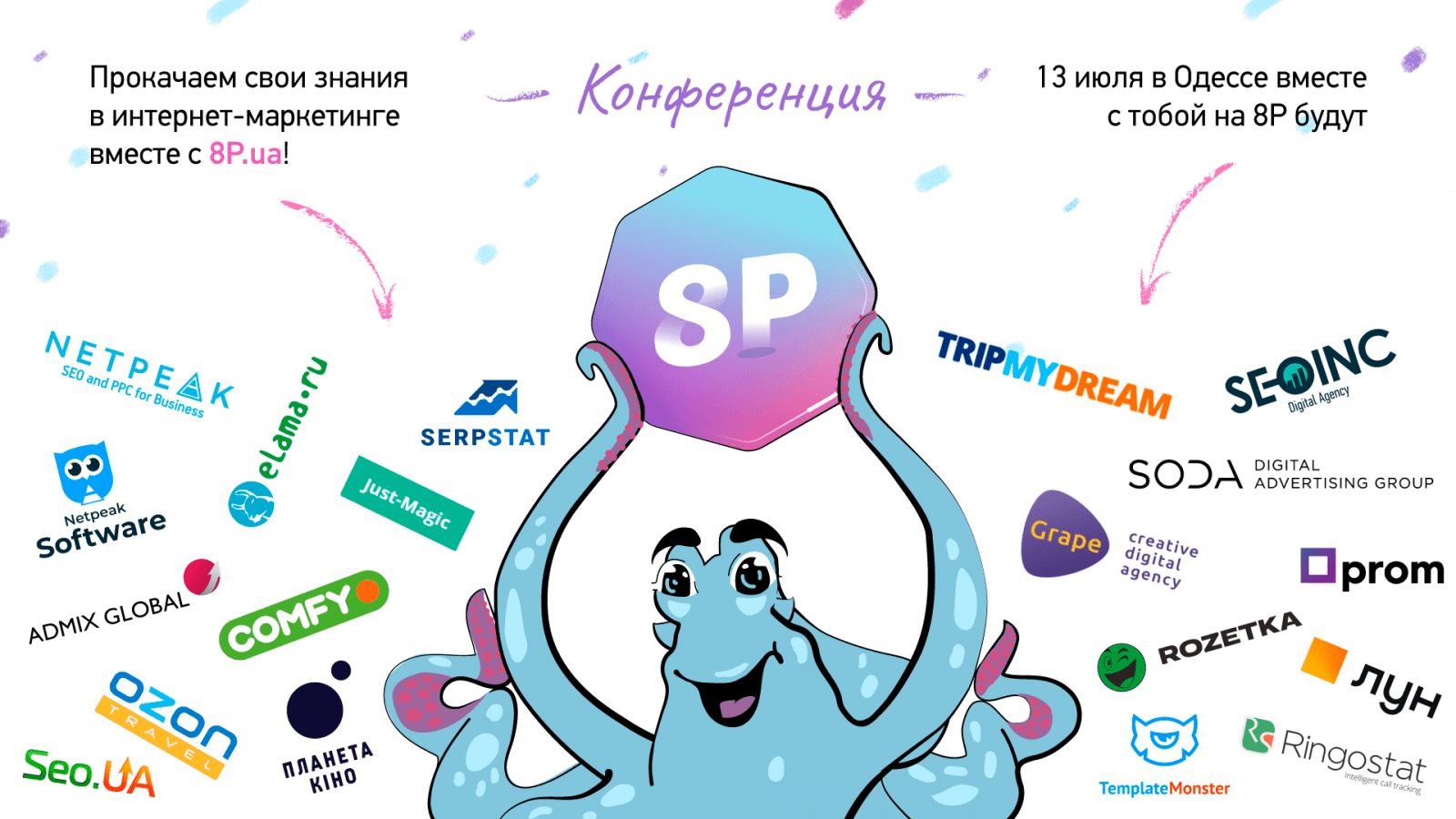 Each report is marked with a difficulty level: from beginner to pro.
Internet marketing for business: which businesses will survive in an increasingly competitive environment; about the future of the Ukrainian e-commerce market, etc.
SMM&Digital: how to be different if you have competitors same product; how to evaluate the effectiveness of working with a blogger, and more.
SEO: tools for monitoring a large number of sites; earnings on lead generation in SEO, etc.
PPC: how does a specialist in paid traffic survive in the world of total automation; how to predict growth areas and risks based on data, and more.
Traffic arbitrage: Facebook with millions of turnovers (gambling, iOS app promotion); purchasing traffic through an affiliate program, etc!
You will have the opportunity to chat face-to-face with each speaker on the 8P day, but already now you can join Telegram chat.
Give your brain some healthy food – catch it promo code for –15% ? TopBit_8P
Organizers — internet marketing agency Netpeak and Octopus Events.