Wrike
is a popular project management and teamwork service that empowers employees to be more productive, communicate effectively within a team, and provide workflow transparency to members and managers. Its use significantly reduces the time spent searching for the right information, meetings about progress and finding those responsible for a particular area of ​​work.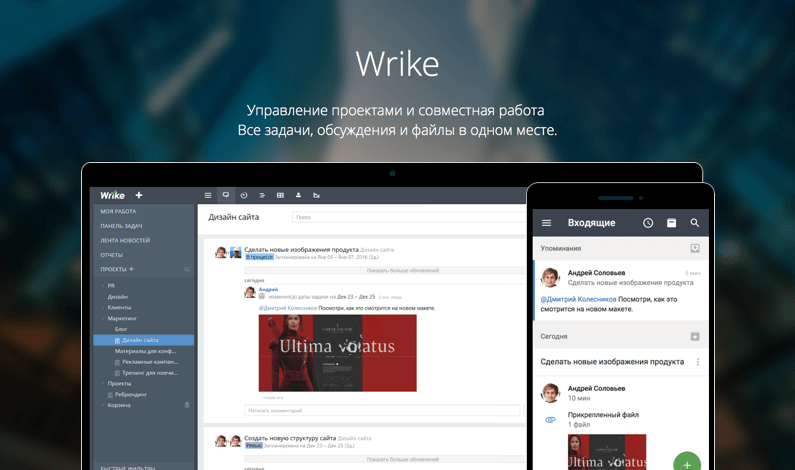 Wrike lets you create and quickly update project plans, distribute workloads, track project progress in real time, and generate team performance reports, freeing up project managers for more important tasks. Collaboration becomes easier and faster because the entire team has quick access to up-to-date information on the task, those responsible for it, the latest versions of documents and working discussions. Engage an unlimited number of freelancers, clients, and partners with selective access to information, and stay on top of things outside of the office with the free Wrike mobile apps for iOS and Android. Plus, it integrates with popular apps your team already uses (email, Excel, iCal, Google Drive, Dropbox, Box, Zapier, and more), so you don't have to change existing workflows.
What can Wrike do?
Project hierarchy with unlimited levels.
Prioritize tasks.
Conducting dialogs in tasks.
Collaborate on files.
Real-time newsfeed.
Table formatting.
Integration with Google Drive, Dropbox, Box, iCal and mail.
The function of visualizing plans and demonstrating to colleagues.
Create subtasks.
Mass options in relation to tasks.
Task overview with custom widgets.
Tracking the workload of employees.
Time tracking.
Reporting and notifications.
Filters for tasks.
Ability to connect the system to MS Project, Excel, Salesforce and RSS.
Critical path.
User groups, including for setting access levels.
Personal and shared calendars.
Single sign-on with corporate login and password via Active Directory.
Security settings.
Paid versions of the service are used by more than 12,000 companies in 120 countries, including PayPal, Amazon, Hootsuite, and others. There are several Wrike pricing plans depending on the size of the team and the required functionality.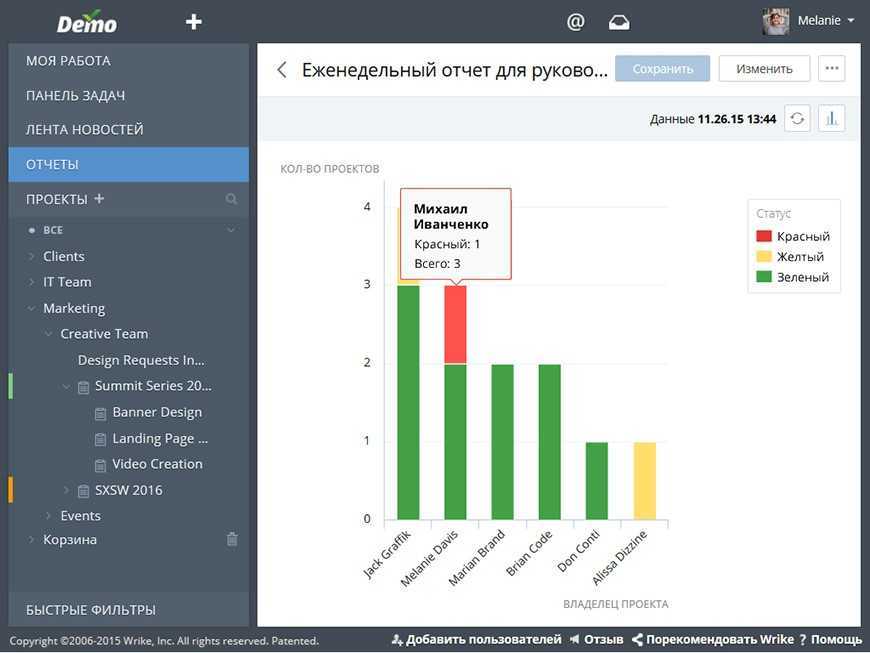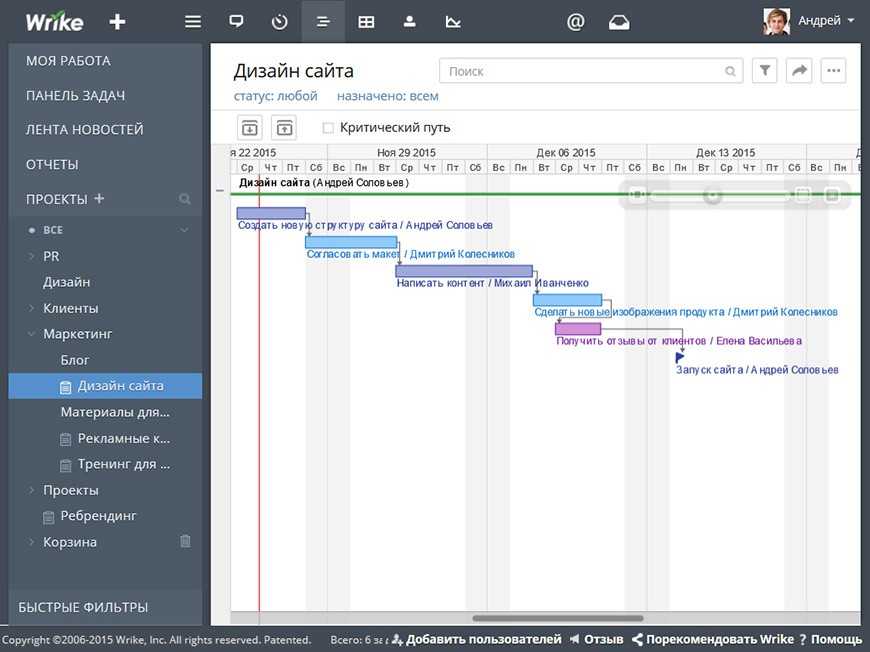 Bonus for Top-Bit clients and instructions for its use
For Top-Bit customers, Wrike is offering a 20% discount on the first year of Wrike Professional and Wrike Business editions. To take advantage of the offer, simply register on the Wrike website to begin your trial period and send an email with the subject line "TOP BIT 20%" to skidka@team.wrike.com