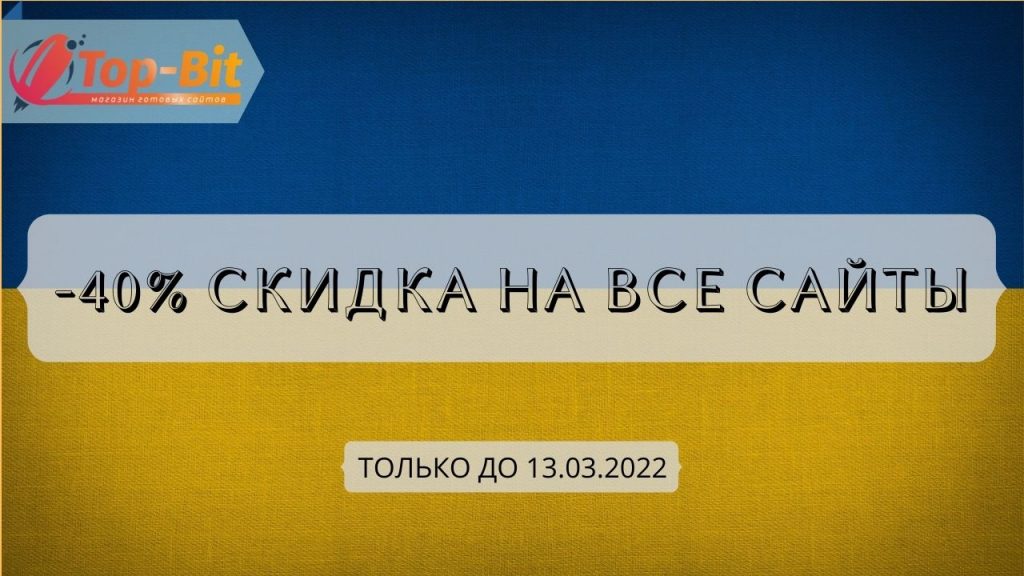 Tough times have come all over the world. The war between Russia and Ukraine has left a painful mark on everyone. Ukraine is in ruins. Russia is isolated. The whole world is in shock. I never thought that they would say this publicly. But the reality is this. Economically now it will be difficult for everyone.
We're trying our best to get back to work, at least for a distraction.
We won't talk much. In general, we are launching a -40% discount on all ready-made sites. We will try to perform services as soon as possible, but obviously it will not be as prompt as before.
The current discount will be preliminary from 03/04/2022 to 03/13/2022 inclusive.
Peaceful sky above your head!