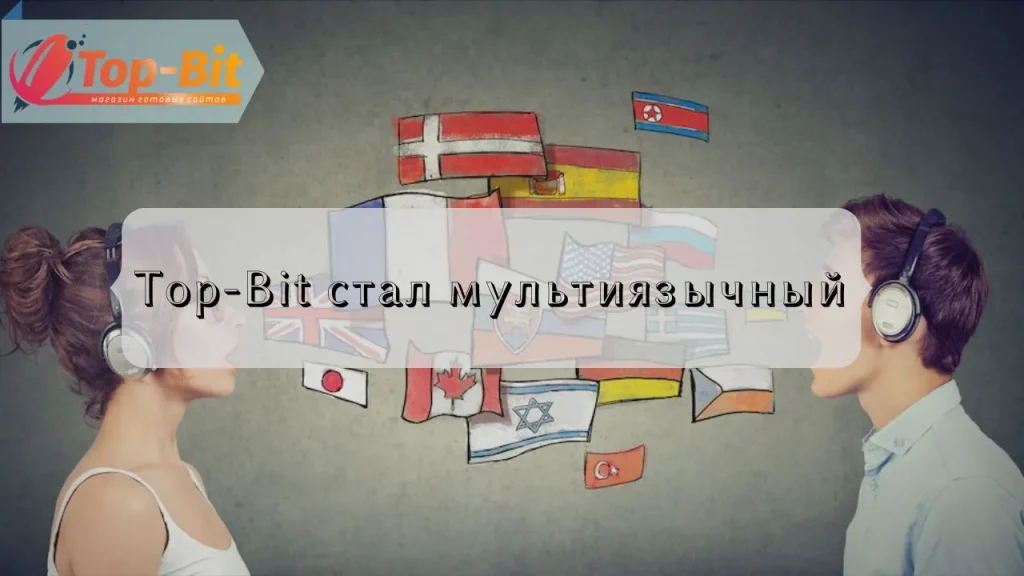 Greetings, dear readers.
For a long time we did not write about updates on the site and about many other things. Although this did not happen, this does not mean that no one was doing anything. Over the past few months, a huge amount of work has been done, which helped to keep our service and make it better.
Top-Bit Multilingual
Due to the war in Ukraine and many sanctions on Russia and Belarus, we had to restrict their access to our service. Access restrictions for a large audience pushed us to attract a new audience. In this regard, we have implemented a multilingual system on the site. Now everyone can get acquainted with the description of goods, news and articles, knowledge base in a convenient language.
The following languages ​​are currently available:
Given the amount of information that has accumulated since 2014, there was enough work. At the moment, all technical pages and sections have already been translated, as well as the description of all products. Only a part of the articles in the blog has been translated, but we are still working on it.
Important! Product demos are currently only available in the Russian-language version of the product description.
In connection with the expansion of the functionality of the site and the growth of the volume of content, the load on the servers has also increased. The next stage of work was moving to a more powerful server and optimizing the site speed and loads.
By the way, you can order multilingualism for your site in our store.
Top-Bit moving to a new server
As we wrote above, we have been testing different servers for several months and choosing the best solution. During this time we have changed 2 servers and now we have managed to optimize and stabilize the store.
We returned the mobile version of the site, changed the mail servers, optimized the load on the site and the server, redesigned the caching system and much more.
Now our store works more stable and faster.
A portion of discounts from Top-Bit
We have not pleased you with discounts for a long time, and prices have increased significantly as the dollar is constantly growing. In this regard, we give all customers a 40% discount on ready-made sites.
The discount is applied automatically to all products and is summed up with promotional offers.
The discount is valid only 09/02/2022 inclusive.