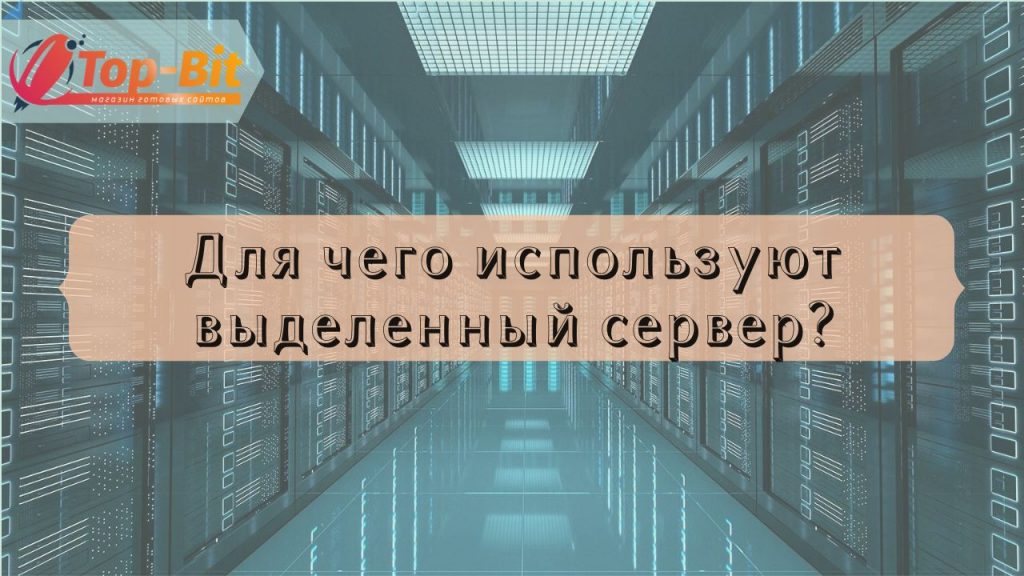 The popularity of using a dedicated server is growing every day. Large companies increasingly prefer a dedicated server, instead of traditional hosting or VPS servers. Despite the fact that this slightly increases the cost, a virtual server undoubtedly has a number of exceptional advantages. Under what circumstances will the purchase of a dedicated server most effectively give its financial return? Which sites are suitable for use? All this information is described below.
Renting a dedicated server for your needs, why?
Dedicated server (English dedicated server) is a type of hosting, for which the client is provided with a separate machine (as opposed to shared hosting). Recommended for resource-intensive projects that cannot work simultaneously with parallel projects on the same server. You can rent a dedicated server, or buy it completely in your possession.
The server is at your complete disposal. You can set any settings, analyze and manage all data, configure their security. You will have the opportunity to use all the resources of such a machine, use RAM, disk space, processor power.
High performance and reliability of a dedicated server will provide you with professional equipment, equipped with high-quality components. And at the same time, do not forget that you will need an administrator to maintain and manage this system.
Who is recommended to rent a dedicated server?
As long as your site is able to run on a shared hosting, it is not demanding on the parameters, and you do not plan to expand the services of the site – you can continue to work. But, with an increase in site traffic, when you come to the need to expand the site, introduce additional services – you will simply need a dedicated server. Because your expansion move will depend entirely on the capabilities of the virtual host, which have their own defined limits. You will be dependent on the operation of other sites located on the same physical computer. 
Such problems are easily solved by renting a server in Ukraine. Chats or forums, mail servers, large news portals with additional services – it is for them that such a solution is most acceptable. When generating a large amount of traffic, you need more disk space to store information. For example, news portals publish hundreds of articles per day with photos, which require disk space. And it is dedicated servers that can provide the user with the necessary resources for efficient work.
This applies to large online stores that have a large number of SKUs of goods, and each of them has its own card with information, photos, etc. At the same time, their attendance is also quite high. 
A dedicated server is also recommended for:
various services for user communication (forums);
portals for games;
platforms for collecting information, video;
marketplaces, message boards;
companies providing advertising services.
Dedicated services will also be needed by companies that need to perform large calculations, analyze large databases.
In this case, server resources are used for:
e-mail server,
web site,
backup server,
document management system, or file server.
For large companies, it is very important to store some services separately on a separate machine, so that all users can work seamlessly with them at the same time. Dedicated servers of the Delta Tail company meet all the necessary requirements and can provide such tasks.