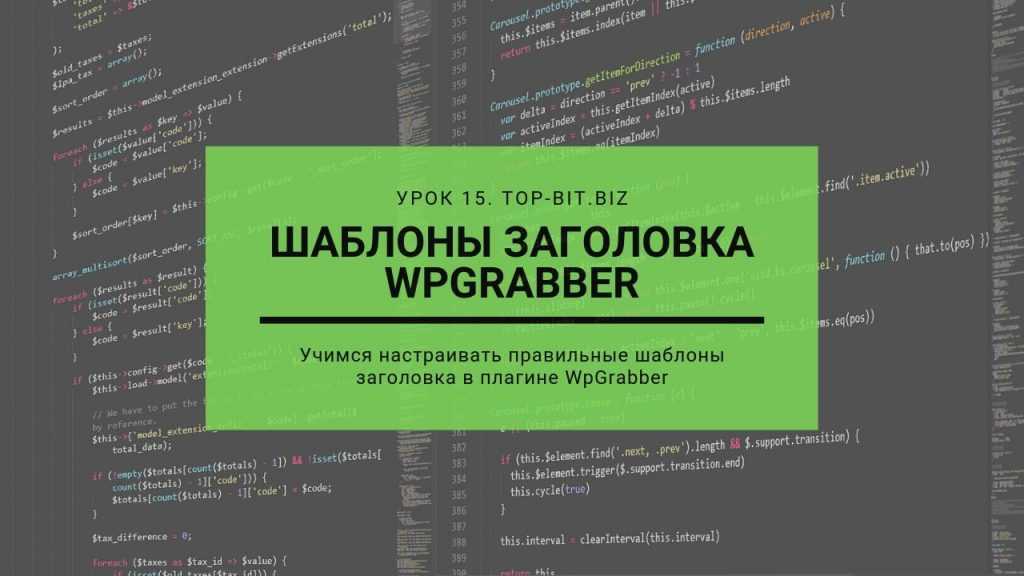 Hello everyone!
WpGrabber Header Templates
Earlier, we recorded the overall WpGrabber plugin process. There were many comments, and there were comments about how many key points were hard to see.
Now we decided to record a series of lessons more detailed and took into account old mistakes when recording video .
In last lesson we already covered configuring link templates in the Wpgrabber plugin.
In this video we walk through the process of finding and customizing the Title Template in the WpGrabber plugin.
You'll learn what to look for when forming a heading template, what variants exist, and also look at the most common common templates. We will also consider in which cases which regular expressions should be used.
In general, see everything yourself)
We hope you You liked the lesson.
Don't forget to subscribeto our channel and like it.
And do not forget to write your wishes and comments