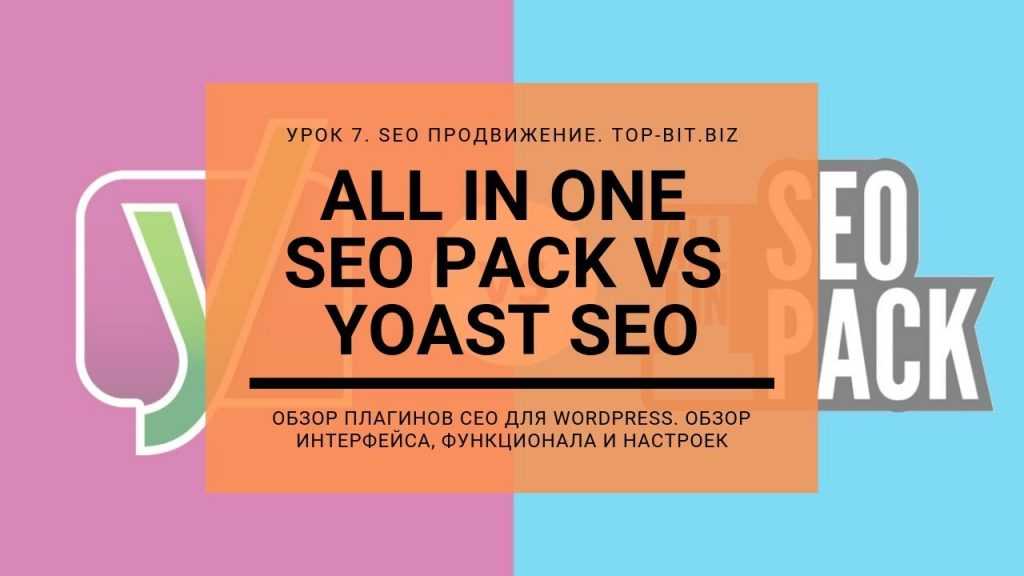 Hello everyone.
Any SEO promotion of your site must start with SEO optimization of your site.
Which SEO plugin to choose for WordPress
In this tutorial, we're looking at two of the most popular SEO plugins for CMS WordPress. We are talking about the plugin Yoast SEO and All in One SEO Pack. These are the most popular and highly rated plugins, with over a million installs.
You will learn the main differences of these plugins, how they work and how to set it up.
You will also find out what plugin we use in ready-made sites and why, as well as when performing services for SEO optimization.
See all for yourself)
The free version of both plugins can be downloaded from the WordPress repositories.
Now you know Which SEO plugin to choose for your site.
Useful links:
Recommendations on domain selection you can already find in our previous lesson.
You can order website optimization here.
You can order SEO optimization here.
You can check the quality of your site optimization here.
Link to many more useful lessons here.
We hope you enjoyed the video and support us with a like)
Don't forget to subscribe to our channel.